Disease is the Enemy and This is a War!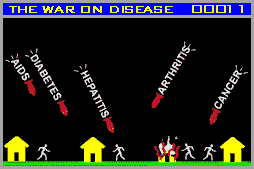 Welcome to the William Harvey Medical Research Foundation, conducting fundamental research in the area of cardiovascular, inflammatory and metabolic diseases.
There is no shortage of enemies in the War Against Disease. There is only a shortage of people and resources. If you are not a research scientist or medical professional, then please donate some money to this battle for life.
In this site you will find News Releases from the Foundation, information about our Research Departments and Fighting Disease. You'll learn how many victims are claimed by disease and how many are saved by research. And you'll learn about our founder Sir John Vane, and the 1600's researcher for whom the Foundation is named, William Harvey.
For more information about the Foundation and how you can help, please contact us via email at webmaster@williamharvey.org.
Please also visit the PPH Cure Foundation and the William Harvey Press.